Air fryer problems can include unevenly cooked food and difficulty cleaning. If you're struggling with your air fryer, here are some tips to troubleshoot and fix common issues.
Air fryers have become increasingly popular in recent years as a healthier alternative to traditional deep frying. However, like any kitchen appliance, air fryers can encounter problems. The most common issues include unevenly cooked food, difficulty cleaning, and issues with the air fryer basket.
Other problems can include strange odors, malfunctioning controls, and uneven heating. If you're experiencing any of these issues, it's important to troubleshoot and address the problem promptly to prevent further damage. In this article, we'll explore some of the most common air fryer problems and how to fix them.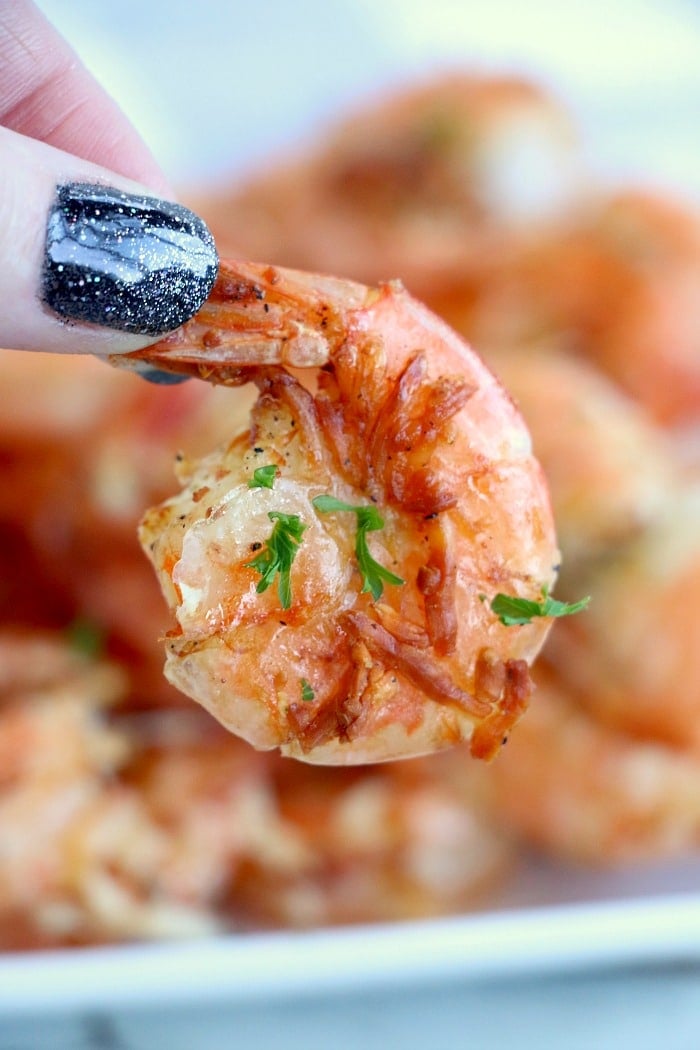 Credit: temeculablogs.com
Common Air Fryer Problems
Understanding The Most Common Problems Encountered While Using An Air Fryer
Air fryers are perfect for those who love deep-fried food but want to avoid unhealthy oil consumption. However, despite their convenience and ease of use, they're not foolproof. Here are some common problems that people encounter while using air fryers:
Identifying The Possible Reasons For These Problems
Air fryers can malfunction for several reasons, making it difficult to diagnose and fix them. Here are some possible reasons why you might be experiencing these problems:
Uneven cooking: The air fryer's fan might be broken, or the basket might be overcrowded, causing uneven air circulation.
Burnt food: The temperature setting may be too high, or the food may have been left in the air fryer for too long.
Food sticking to the basket: The basket may be dirty or damaged.
Weird smell: The air fryer may have prior food residue, or the heating element needs to be cleaned.
Noisy machine: The fan might be malfunctioning or have accumulated dirt and debris.
Power issues: The electrical cord may not be plugged in correctly or damaged.
It's always important to read through the manual or reach out to the manufacturer and troubleshoot any issues before seeking assistance.
By knowing the most common air fryer problems and identifying their reasons, you can resolve any issues with your air fryer and continue enjoying your favorite meals.
Troubleshooting Your Air Fryer
Diy Tips For Addressing Common Air Fryer Problems
Air fryers can be a real game-changer for creating delicious and healthy meals quickly. But, like any kitchen appliance, they can also sometimes present problems that you may need to troubleshoot. Before calling for maintenance or giving up on your favorite appliance altogether, try these diy tips for addressing common air fryer problems.
Adjusting Temperature And Time Settings To Avoid Burnt Food
One of the most common air fryer issues is burnt food. This can be frustrating when you've put effort into meal preparation and are looking forward to a tasty meal. To avoid this issue, make sure to use the correct temperature and time settings for the food being prepared.
Use the recommended temperature and time settings for the meal you are cooking, adjusting as necessary for your air fryer.
Check the food frequently and shake the basket if applicable to ensure even cooking.
Flip the food as indicated in the recipe if necessary, to make sure it's cooked evenly on all sides.
Checking And Cleaning The Air Fryer Basket And Pan
If your air fryer is not working correctly, it may be due to a dirty basket or pan. This can lead to uneven heat distribution, which can impact the food's quality. Regular cleaning of the air fryer basket and pan can help to ensure that the appliance continues to work well.
Use a mild detergent, soap, water, and a soft sponge to clean the basket and pan. Avoid using abrasive cleaners or scouring pads as this may cause damage.
Remove any stuck-on food or residue that may have accumulated on the basket or pan.
Make sure the basket and pan are completely dry before using again.
Avoiding Smoke With Proper Oil Usage
Another common issue with air fryers is smoke. This can be due to improper use of oils. Not all oils are suitable for air frying, so it's crucial to choose the correct oil when cooking with an air fryer.
Use oils with a high smoke point such as avocado, canola, or peanut oil.
Don't overfill the air fryer with oil, and make sure the oil is evenly distributed across the food.
If you notice smoke while cooking with an air fryer, immediately switch off the appliance and let it cool. Remove any excess oil that may have accumulated, clean the air fryer following the manufacturer's instructions, and use a different oil the next time you cook.
Addressing Power Failure
Finally, power failures can be a problem when using an air fryer. When an air fryer fails to power on or stops working, it may be due to a power failure.
Ensure that the air fryer is correctly plugged in.
Check and reset the circuit breaker or fuse if necessary.
Contact the manufacturer's customer service for assistance if the problem persists.
To resolve air fryer issues, diy troubleshooting tips are essential. Air frying is an excellent way to cook tasty and healthy meals without much hassle. Follow the guidelines and instructions provided, and you can enjoy flavorful and healthy meals every time you use your air fryer.
Air Fryer Maintenance
Maintaining an air fryer is crucial to its longevity and ensuring that it continues to operate efficiently. Here are some tips and tricks as well as examples of maintenance tasks to keep your air fryer in top condition.
Importance Of Proper Maintenance For The Longevity Of An Air Fryer
Maintaining your air fryer is not only necessary for the appliance to continue to work correctly but also assists in increasing its lifespan. Proper maintenance can help reduce the risk of malfunctions and damage to the machine.
Tips And Tricks For Maintenance
Clean your air fryer regularly. After each use, make sure to clean the basket and tray thoroughly with soap and water.
Be careful of food residue build-up. Sometimes, there may be residue left in the basket after cooking, which can lead to tough cleaning jobs in the future.
Use non-abrasive sponges and cleaning agents. Avoid using steel wool, abrasive sponges, and cleaning sprays. These can damage the coating of the basket and cause rust to form.
Make sure that the air fryer is cool before cleaning it.
Do not immerse the air fryer in water or wash it in the dishwasher. It can damage the electrical parts of the machine and cause it to malfunction.
Store your air fryer in a dry place and ensure that it is free from dust and debris.
Examples Of Maintenance Tasks: Cleaning The Basket, Removing Grime And Dirt, Replacing The Filter, Ensuring Proper Functioning
Cleaning the basket: Use a soft-bristled brush or sponge to loosen any bits of food, then rinse it off with soap and water. Towel dry it before storing.
Removing grime and dirt: Use a microfiber cloth or soft cloth to wipe away any grime and dirt. For more stubborn stains, you may need to use a mild cleaner.
Replacing the filter: Check the air filter regularly to see if it requires changing. Replacements are available from your air fryer manufacturer or a compatible brand.
Ensuring proper functioning: Regularly check that the air fryer is heating up and cooking foods correctly. Make sure that all of the parts are fitting together correctly and that there is no damage.
Proper maintenance of an air fryer can help to keep it in good shape and prolong its life. Following these tips and tricks for maintenance, as well as being proactive in cleaning your machine, can ensure that you get the most out of your air fryer.
Know When To Replace Your Air Fryer
Air fryers have become a popular kitchen gadget in recent years for their quick and easy cooking, health benefits, and minimal oil usage. However, like all kitchen appliances, air fryers may encounter problems and eventually require replacement. In this blog post, we'll discuss how to know when it's time to replace your air fryer and provide tips on how to extend its lifespan.
Plus, we'll guide you through the factors to consider when buying a new air fryer. So, let's begin!
Signs Of A Faulty Air Fryer That Require Replacement
It's essential to recognize the signs of a malfunctioning air fryer to avoid the risk of kitchen accidents and compromised food quality. Here are a few tell-tale signs that your air fryer requires replacement:
The air fryer doesn't turn on or turns off randomly
The cooking basket's coating is peeling off, making it unsafe to use
The heating element doesn't work correctly or takes an excessive amount of time to heat up
The air fryer produces smoke or sparks while cooking
The air fryer makes unusual noises while operating
If you encounter any of the mentioned signs, it's crucial to get a new air fryer as soon as possible for your safety.
Tips To Extend The Life Of An Air Fryer
Regular maintenance and proper use of an air fryer are key factors to increase its lifespan. Below are some tips to keep your air fryer running like new:
Clean the air fryer regularly after each use to avoid the buildup of grease and food particles.
Avoid using abrasive or sharp cleaning tools, including steel wool and metal brushes, that may scratch the coating on the cooking basket and damage the heating element.
Don't fill the cooking basket with oil, and never put water inside the air fryer to prevent electrical shock.
Preheat the air fryer before cooking to ensure even cooking.
Don't overload or underload the cooking basket, as this may affect the cooking process.
By following these tips, you'll be able to extend your air fryer's lifespan and ensure safe and efficient cooking.
Factors To Consider While Purchasing A New Air Fryer (With Keyword)
When buying a new air fryer, understanding its features and functionalities is essential to choose the best option for your needs. Here are some factors to consider while purchasing a new air fryer:
Capacity: Consider the size of the cooking basket and choose the one that suits your family size.
Cooking programs: Look for air fryers with multiple cooking programs such as baking, grilling, and roasting, to allow versatility in your cooking.
Wattage: Air fryers with a high wattage tend to cook faster and more efficiently.
Brand reputation: Opt for air fryers from reputable brands that offer warranty and excellent customer service.
Price: Decide on your budget, but make sure to invest in a high-quality air fryer that meets your requirements.
By recognizing the signs of a faulty air fryer, you can ensure safe and reliable cooking at all times. By following simple maintenance tips, you can extend its lifespan, and when purchasing a new air fryer, consider important factors to ensure the best value for your money.
By keeping these tips in mind, you'll be able to enjoy your air fryer for years to come.
Frequently Asked Questions For Air Fryer Problems
What Are Common Air Fryer Problems And Their Solutions?
Common air fryer problems include uneven cooking, smoke, and difficulty cleaning. To address uneven cooking, shake the basket halfway through cooking. Reduce smoke by removing excess oil and cleaning the appliance frequently. Clean the air fryer by using warm, soapy water to wash the basket and other removable parts.
Why Is My Air Fryer Not Heating Up Properly?
If your air fryer isn't heating up correctly, the thermostat may be the issue. Ensure that the temperature setting is accurate, and the appliance is plugged in correctly. If the problem persists, contact the manufacturer for assistance.
How Can I Prevent My Food From Sticking To The Air Fryer Basket?
To prevent food from sticking to the air fryer basket, coat it with cooking spray, oil, or butter. Alternatively, you can apply breadcrumbs or batter to the food before placing it in the basket. Avoid overcrowding the basket or stacking food pieces to ensure that they cook evenly and don't stick together.
Is It Safe To Use Aluminum Foil In An Air Fryer?
It's safe to use aluminum foil in an air fryer as long as it doesn't cover or come into contact with the heating element. Use aluminum foil to line the basket or wrap food for cooking. However, be sure to avoid using metallic utensils while cooking or serving food in the air fryer.
Conclusion
As with any kitchen appliance, there will always be challenges to overcome with air fryers. From uneven cooking to technical malfunctions, air fryer problems are frustrating and can put a damper on your cooking experience. However, these issues can be minimized by following the user manual, properly maintaining your appliance, and being mindful of the ingredients you use.
Some problems can even find a solution by turning to online communities or reaching out to manufacturers for assistance. Ultimately, the benefits of owning an air fryer outweigh the occasional hiccups. The convenience, health benefits, and versatility make it an essential addition to any kitchen.
Don't let air fryer problems deter you from enjoying delicious, healthy meals with your loved ones. Keep calm and fry on!